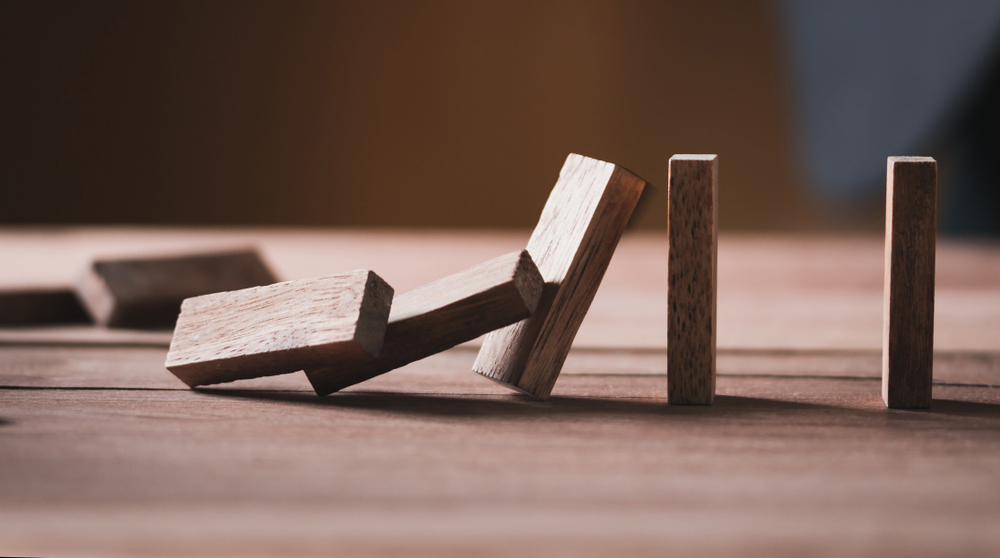 At one point on Monday, Bitcoin was down 4.30 percent from its opening rate at $15,482.
Traders who considered the cryptocurrency as their true hedge against the economic meltdown led by the coronavirus lockdowns suddenly felt the need to not holding it. The reason was simple: they thought there won't be extended lockdowns in the future as they looked into the prospects of having a cure for the COVID-19 pandemic.
The Vaccine Bells
Those possibilities arose from Pfizer and its partner drugmaker BioNTech. On Monday, the firms revealed that they had obtained a major breakthrough in the COVID-19 vaccine trials, noting it was more than 90 percent effective.
Shortly after the claim, the global stock market experienced a frenzied rally. Equities that had lost a lot this year because of lockdowns suddenly rebounded from their record lows. Meanwhile, the so-called "pandemic winners" — tech stocks — plunged heavily.
The excitement around the vaccine news was obvious. Its presence meant heavens for sectors that rely on human contact to thrive, be it airlines, hospitality, or manufacturing. At the same time, it was bad for firms that offer internet-based solutions.
Bitcoin is a de-facto tech stock in itself. At its $200-billion valuation, the payment protocol is no less than an established firm, let alone a startup. Even PayPal values less than Bitcoin with a $186-billion market capitalization.
Traders had picked the cryptocurrency because of its ability to conduct online transactions for cheap and — primarily — as a hedge against the potential consequences of record-low interest rates and unprecedented levels of correlated monetary and fiscal stimulus.
On Monday, they just didn't need that insurance.
Gold, Bitcoin's primary contender for the best safe-haven title, also fell drastically on Monday, insomuch that it logged its worst single-day decline in almost a decade.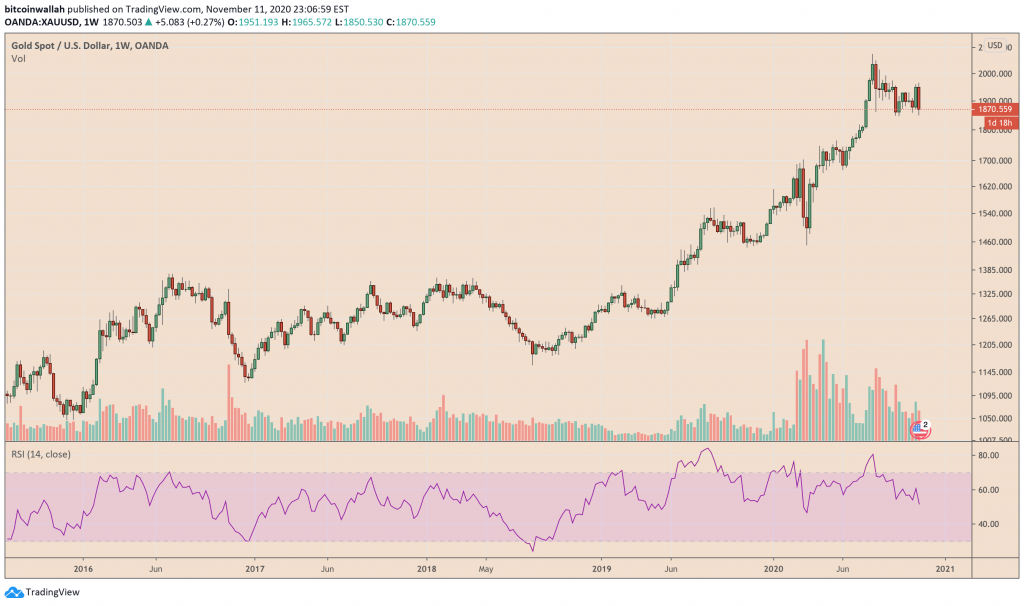 But Bitcoin and Gold decoupled at one point. The cryptocurrency logged a sharp rebound after hitting $14,817 as its Monday low. It rose back to as high as $16,000 on Wednesday. Gold failed to log such a retracement rally.
Why Bitcoin Outperformed Gold?
Bitcoin brushed aside the vaccine concerns far too early that Gold did. The first among many reasons behind such a trend diversity could be the market size.
Bitcoin is a much smaller market compared to that of Gold. So the precious metal had more exposure and better liquidity when the vaccine news popped.
Traders with gold but no bitcoin in their portfolios merely reallocated their capital to assets that promised better short-term returns. And of course, more traders trade Gold across the spot and derivatives market, so the impact of the vaccine news was higher on the precious metal, on the whole.

Bitcoin did not have such concerns. The cryptocurrency remains artificially correlated to both the global stock and gold markets. Traders within the cryptocurrency space merely take the cue from macro analysis to determine their short-term bias.
On Monday and days after that, they chose not to. And they had plenty of reasons, to begin with.
Capital Allocation
What stopped the Bitcoin sell-off this week was a high-profile endorsement from a legendary billionaire investor.
Stan Druckenmiller, CEO of the Duquesne Family Office, told CNBC on Monday that he owns Bitcoin as an alternative investment strategy to de-risk from geopolitical and macro uncertainty. He also added that the cryptocurrency has more upside potential than gold.
Obviously, gold traders don't sell their holdings just because a hedge fund tycoon thinks lesser about the precious metal.
But Bitcoin traders are of a different breed. They rely on institutional validation to make a bullish case for the cryptocurrency, as what happened right after Mr. Druckenmiller's open proclamation of love for it. Have a look at this tweet:
And also this:
It explains why Bitcoin avoided a major sell-off on Monday and how it helped the cryptocurrency rebound even in the face of a vaccine threat.
Bitcoin recovered because it has more room to grow — probably to take considerable space in the market that Gold holds. The prospect of growth itself ensured that the cryptocurrency surges higher.
Since you're here, feel free to check out the CoinStats cryptocurrency portfolio management app to track and manage your Bitcoin and altcoin investments.