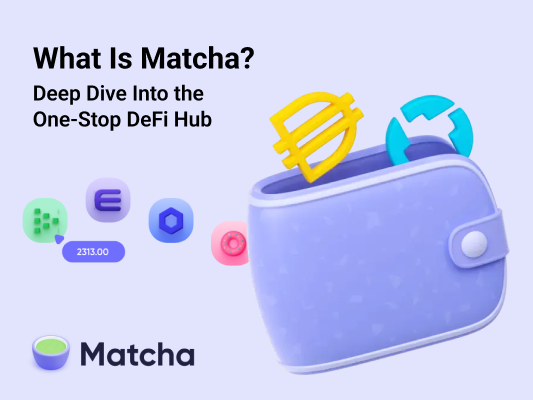 People always want to trade at the best price in a market as volatile as cryptocurrency. Choosing the best alternative after manually comparing the pricing provided by other DEXs is one approach to achieve this. However, it takes a long time to complete that process.
In this article, let's learn more about Matcha and its financial prospects.
Executive Summary
Matcha is a child product of 0x Labs and functions as a decentralized exchange (DEX) aggregator that supports ERC-20 tokens.
Matcha connects to at least 10 liquidity sources to find the best available market price as opposed to other DEXes using a single liquidity source. 
With arguably the best user interface among DEXes on Ethereum, Matcha makes it for newbies and OGs to navigate and trade easily on their platform.
There's no native token for the Matcha platform yet, but it supports over 20 ERC-20 tokens.
What Is Matcha Crypto?

As a decentralized exchange built on Ethereum, Matcha aggregates liquidity from exchange networks like Ox Mesh, Kyber, Uniswap, Curve, and Oasis to offer customers the best pricing when trading tokens.
Many decentralized exchanges run on Ethereum, and Matcha stands out as having DEX's most straightforward user interface.
Matcha crypto trading platform powered by 0x Labs and utilizes the Ethereum smart contract infrastructure to enable tokens peer-to-peer exchanges for users. Since it's a DEX, users maintain full custody of their tokens during every trading process. 
To maximize the value users get from every deal, Matcha collects the best rates from an increasing number of liquidity sources. Matcha never retains the difference between quoted and realized prices, in contrast to certain other DEX aggregators, and transparently exposes all fees and costs related to trades.
There are no platform fees for trades at this time on Matcha. The transaction fee for each trade you make on Matcha is composed of an Ethereum gas fee and a 0x protocol fee (if 0x liquidity is used). Your total order fee will vary depending on which decentralized exchanges are used to generate the liquidity. For instance, the base price for each trade on most DEXs is 0.3%.
Who Are the Founders of Matcha Crypto?
Matcha is a product of 0x Labs. After developing the 0x protocol and assisting others in creating fantastic DeFi products for a few years, 0x Labs had a ton of fresh ideas for facilitating the entry of more individuals into interesting new markets. With this insight, 0x created Matcha, a straightforward decentralized crypto exchange made for everyone, to reinvent the exchange experience and lay the groundwork for onboarding the upcoming wave of cryptocurrency traders.
All types of value will be tokenized on open blockchains, according to 0x Labs' vision. This includes fiat money, stocks, bonds, commodities, debt instruments, real estate, video game items, digital collectibles, software licenses, reputation, and a wide range of other things.
Why Was Matcha Crypto Created?
The continuous emergence of Automated Market Makers (AMMs) is one of the most revolutionary changes in the current decentralized financial landscape. However, due to the abundance of AMMs, aggregators like Matcha have become necessary.
At the moment, AMMs are the most widely used decentralized exchange. They trade token pairs using algorithms rather than order books and utilize smart contracts to build liquidity pools. Examples include Balancer, Uniswap, and Curve, all Ethereum-based.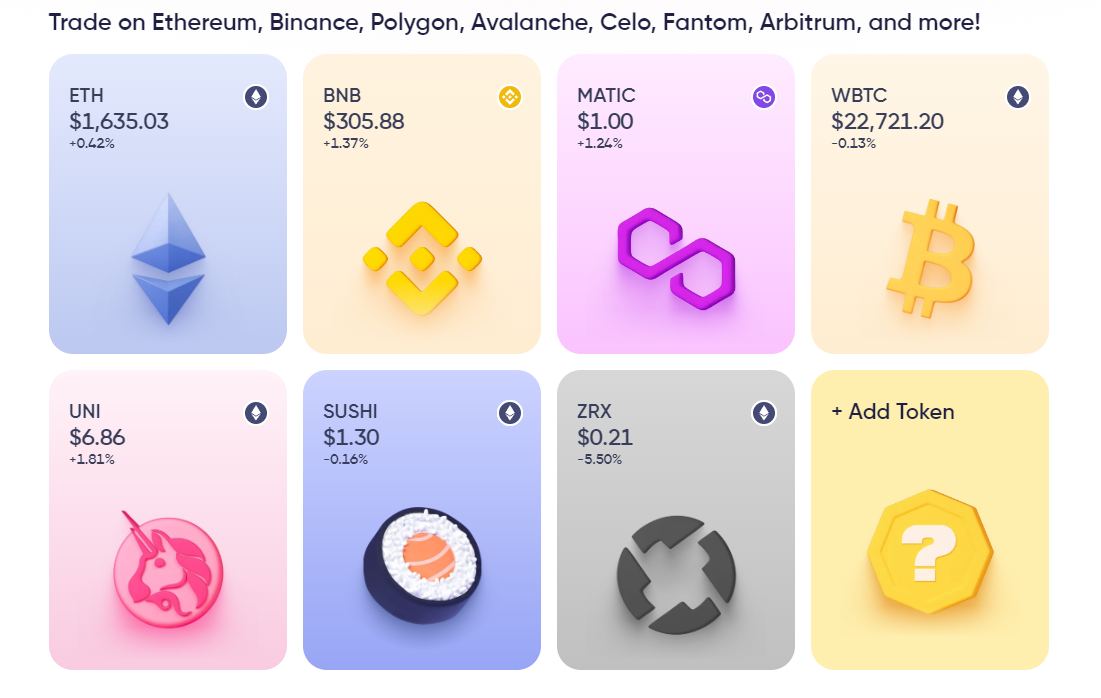 There is often a price differential between the many decentralized exchanges at any given time since AMMs use liquidity pools to determine trading prices. Aggregators like Matcha have become very helpful because they combine all the networks to determine the best rate for the user.
Matcha was built to help users save money from multiple decentralized exchanges, find the best prices, and easily trade tokens peer-to-peer. 
Why Is Matcha Popular?
The homepage has a search area and token shortcuts, which is the first thing you'll notice. On some exchanges, accessing the markets entails selecting the desired assets from two different dropdown boxes. Any token or combination you're looking for may be easily entered using Matcha search, allowing you to enter the market and start trading immediately.
At some point, you'll be able to trade thousands of possible pair combinations over hundreds of different assets. Therefore, Matcha optimized the platform so that traders may identify and move to any markets they're interested in as quickly as possible with fewer interactions.
Token Shortcuts and a Search Field
To begin trading on other exchanges, users must navigate the trading website and select one or more tokens from two dropdown menus. However, the default search box on Matcha's home page allows users to enter the assets they wish to trade and immediately be taken to the relevant trading market.
User-Friendly Language
For newcomers to the DeFi landscape, technical words while using DeFi services can be a barrier. Matcha recognizes this and converts each technical term into a user-friendly language. Users benefit from a better trading experience, avoiding any losses brought on by misunderstandings.
What Is Matcha Token?
At the time of writing, it has yet to be confirmed that Matcha has released a token. Although, there are rumors about a possible airdrop.
How Does Matcha Crypto Work?
We must examine three of Matcha's internal ingredients to understand how Matcha works. Matcha searches all decentralized exchange (DEX) networks and individual market makers first to determine what price is best for you at that precise moment. Matcha uses intelligent order routing to ensure your trade is carried out quickly and effectively after the best price has been determined. Finally, we leverage meta transactions and gas tokens to further lower transaction costs for traders, saving you money on Ethereum gas fees.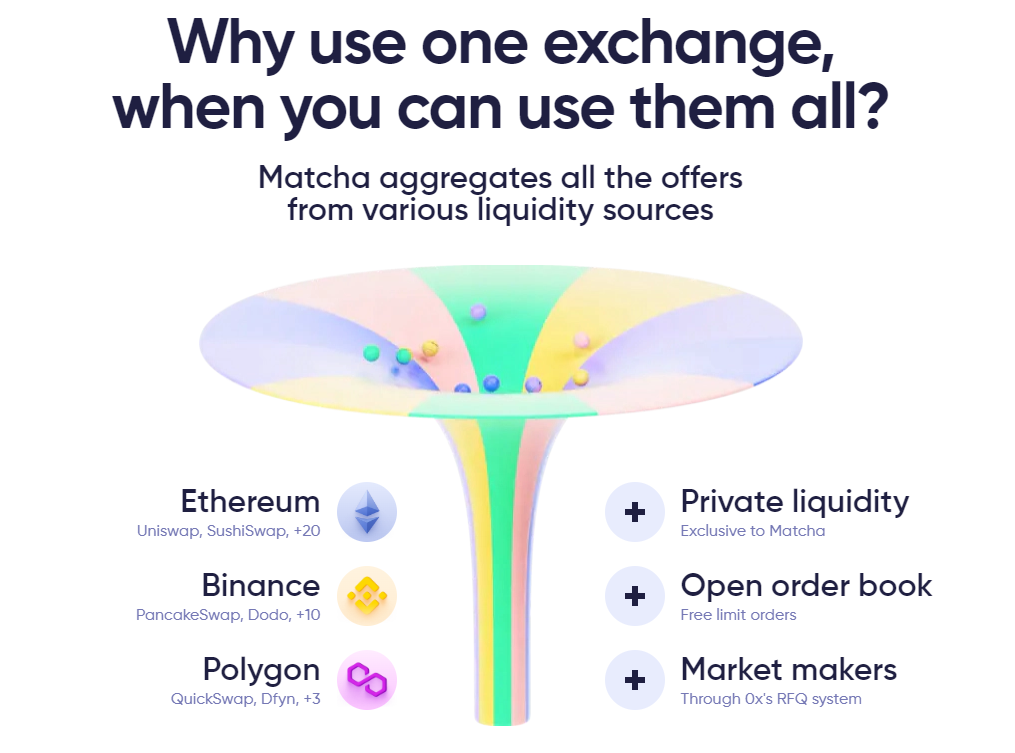 Matcha collects liquidity from increasing sources, including 0x, Uniswap, Balancer, Curve, Kyber, Oasis, and others, in contrast to other exchanges that only employ one source of liquidity. Matcha gathers pricing information from all liquidity sources at the time of your trade, much like a media aggregator would (for instance, Google News or HuffPost for news, and MetaCritic or Rotten Tomatoes for reviews). 
To give you the best price/least amount of slippage, Matcha divides your transaction among various sources of liquidity via an automated procedure known as "smart order routing." Larger trades benefit the most from smart order routing, where a single source is unlikely to provide you with the best value. 
DEX Aggregation & Smart Order Routing
To find the most affordable pricing, Matcha combines all of these networks. As soon as the optimal rate is found, Matcha's order routing algorithm automatically distributes transactions throughout these several DEXs to maximize the overall return for traders. Smart order routing is the name of this procedure.
To help travelers find the greatest offers, Matcha goes one step further by executing a transaction instantly after the best price is identified, relieving customers of the burden of worrying about price shopping when they wish to trade.
Meta Transactions & Gas Tokens
For traders to trade without being concerned about Ethereum network congestion, 0x Labs has been experimenting with a number of various techniques to lower fees. Meta transactions, commonly referred to as gas-less deals are the first.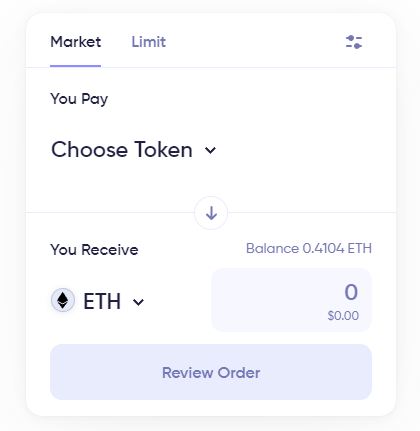 Meta transactions make it possible for traders to communicate with Ethereum without paying gas fees, which results in a seamless trading experience since customers no longer need to comprehend how blockchains operate or the workings of the fee market. To help traders pay their gas fees, Matcha can sign and authenticate transactions on their behalf.
The use of gas tokens, which enables Matcha to harvest tokens and lock in low gas prices to be used when gas prices rise, has also been investigated by 0x Labs. Matcha does not apply these methods to every deal — it is important to keep this in mind.
Is Trading on Matcha Safe?
It is quite safe to trade on Matcha. The 0x v4 smart contracts Matcha employs have undergone auditing by ConsenSys Diligence and comprehensive testing by 0x Labs. 
Additionally, when you do a deal on a decentralized exchange like Matcha, as opposed to a centralized exchange, where your tokens may be mismanaged or lost, you maintain full custody of your tokens throughout the whole trading process.
Bottom Line
Matcha makes the process simple, even if decentralized finance can be intimidating for some individuals, especially when trying to ensure you're receiving the best bargain possible. Finding the best trading price on Ethereum is now achievable with just a few clicks, thanks to Matcha's integration of the top decentralized exchanges on one straightforward interface.
Matcha wants its users to always feel knowledgeable and in charge when using the platform. In addition to protecting you and your money, Matcha ensures full transparency about fees and the current state of the market.